Former Inchcape chief executive James Brearley has told the AM News Show podcast that he was "flattered" to be linked with the Marshall Motor Group CEO role formerly held by Daksh Gupta.
But Brearley – speaking 12 months after leaving the AM100 PLC – said that rumours linking him to the top job at the group acquired and re-privatised by BCA, cinch and WeBuyAnyCar owner Constellation Automotive in 2021 were just that.
"Rumours are rumours aren't they. I suppose I should be quite flattered, said Brearley, who oversaw a restructure of the Inchcape's UK retail operations and the launch of its bravoauto used car division in his time as CEO.
"I'm only recently free of restrictions and as I think they say on LinkedIn, don't they put a little thing saying I'm available for work?
"Is it likely that I retire or disappear and go into another industry? Probably not. Would I like to come back into the sector in another large job? Well, I would if it was the right company, and it was the right culture fit. I don't need to, would I like to, probably I would. Failing that I'll do something myself."
Brearley appeared on the latest episode of the popular AM News Show podcast alongside recently-promoted RJTK Automotive Group managing director Darren Bradford and RSM head of auto Alison Ashley.
Among the subjects debated in the podcast, hosted by AM editor Tim Rose and News and features editor Tom Sharpe, were:
"Car retailers have never been healthier", but could the business model be run leaner?
"I'm not convinced it's a bad thing" – making the switch to agency model car retail.
Have online disruptors been "chasing gold at the end of a rainbow"?
Employee experiences: driving retention and satisfaction amid wage inflation .
The AM News Show podcast series can be accessed via stories on the AM website and all episodes are available to view on Youtube. Click subscribe to ensure you never miss a new instalment.
The show is produced in partnership with Armchair Marketing and has recently featured guests including: Waylands Automotive CEO John O'Hanlon; eBay Motors COO Phill Jones; Auto Trader commercial director Ian Plummer; Suzuki GB head of car Dale Wyatt; Steven Eagell CEO Steven Eagell; and HR Owen chief technical officer Brett Ward.
Speaking in the latest episode, Bradford told AM about his plans to unify Drayton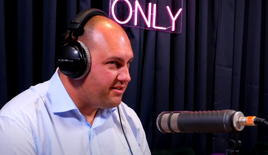 Motors and RJTK Automotive to create a more cohesive business, while enhancing staff perks and incentives to drive retention.
"For me it's about bringing the group together under the RJTK umbrella and making sure that we have that continuity across the business so we can run more efficiently and, and most of us would like to do, improve profitability," he said.
Ashley addressed the issues of agency model retail and car retail group's strategic invetments in ann uncertain economic environment, meanwhile.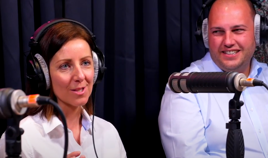 She said: "The businesses have never been healthier. There's a lot of cash and a lot of under-utilisation, or indeed none utilisation of facilities and funds, but again looking forward those businesses need to be careful that they don't bank those funds and they have the facilities available to make them future proof for what's still to come.
"That's a balance between preserving cash, preserving those facilities, with investing. That's the difficulty at the minute. Is now a great time to invest?
"We've seen many groups doing over the last few months certainly, but also looking ahead at that balancing of investing and preserving."