Car retail brothers Harry and Neal Grainger have officially become business partners with the acquisition of Mantles Kia Royston – paving the way to the creation of a new dealer group.
The sons of Norton Way Group founder David Grainger have realised their ambition to form Grainger Motor Group this week, around five months after leaving their positions as operations director and finance director at the business acquired by Marubeni Auto Investment in 2008.
Harry and Neal are now joint managing directors of the newly-formed operation in Hertfordshire and told AM that they their first acquisition was their first step to forming a "new car retail group".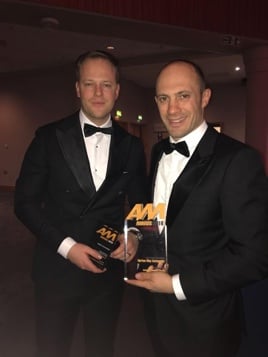 Speaking exclusively to AM after addressing staff at Mantles Kia after the official completion of the deal on Tuesday (January 3), Harry said: "We're extremely excited to get going. It's been an excellent way to see in the new year."
Mantles founder John Mantle will retire from the business, but the Graingers will retain all the business' other employees and have plans for growth.
The Mantles Kia dealership facilities on York Way, Royston, have yet to be converted to the Korean franchise's new corporate identity (CI) – discussed by brand president and CEO Paul Philpott this week – but was redeveloped in 2019 after fire tore through the facility.
It offers an eight-car showroom and seven bay workshop (including one MOT bay) and has an additional off-site storage facility for used car stock.
Neal said: "The business has been well run and is already successful – it was Kia UK's retailer of the year in 2016.
"There is scope for improvement, though, and we see online aftersales booking and online car sales as a significant area of opportunity that has yet to be fully exploited.
"We also want to increase both our new and used car sales."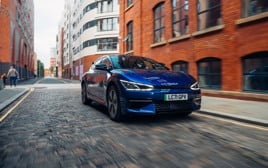 This week Philpott told AM that Kia was targeting a further 5% growth in new car registrations in 2023, after delivering its target of reaching a record 100,000 registrations in 2022.
The Graingers are in no doubt of the strength of their brand partner after forging a strong relationship at Norton Way.
Harry said: "We worked with Kia when they were looking to establish a dealership in West London and we were part of the team that helped to create and run the GWR Kia dealership, which is the largest in Europe.
"It's a great brand, with great products, and we're keen to grow with it in future."
Asked about the ambitions of Grainger Motor Group, Harry added: "We are looking to build a dealer group. We have our own funding, but our approach will vary depending on what the potential opportunity is – whether it be a one or three-site operation.
"Right now, we have succeeded in buying a very strong business and we're focussed on making it stronger."
Norton Way and RRG Group owner Marubeni Auto Investment, a UK subsidiary of the Tokyo-based Marubeni Corporation headed-up by former Jardine and cinch director Jason Cranswick, this week completed the acquisition of three-site used car supermarket business HPL Motors Group.
AM understands that Norton Way founder David Grainger will officially exit the business he founded in 1989 this week.