Less than a third of new car model lines currently on sale are available with manual gearboxes, research by Carwow has found.
Of the 298* new car model lines available to order in the UK, 200 (67.11%), are available with automatic transmissions, leaving 98 cars (32.89%) with manual gearboxes.
Some carmakers offer automatic gearboxes only across their ranges, with no models from Mercedes, Genesis, Ferrari, Jaguar, Lexus, Maserati, Rolls-Royce, Subaru and Volvo being available with manual transmissions. Two car makers – Abarth and Seat – offer manual gearboxes with all the cars they sell.
Hugo Griffiths, consumer editor at Carwow, said: "The writing has been on the wall for manual gearboxes for some time: the rise of electric cars coupled with increasingly sophisticated safety systems that work best with automatic transmissions have conspired to push manuals to the sidelines.
"Added to this is the smooth and efficient nature of modern automatics, which dovetails perfectly with the value drivers place on comfort and convenience.
"There will undoubtedly come a time when being able to drive a car with a manual gearbox will be as archaic a skill as trimming a candle wick or programming a video recorder."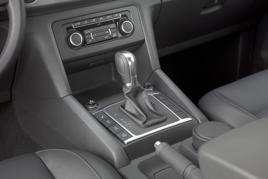 Carwow said the scarcity of manual gearboxes in car makers' ranges is echoed in new-car sales figures.
Data shared with Carwow by the Society of Motor Manufacturers and Traders (SMMT) shows 24% of new cars sold in 2011 were ordered with an automatic gearbox, a figure that had risen to 62.4% by 2021.
Learner drivers are also more likely than ever before to take their driving test in a car with an automatic gearbox, Carwow said, which then prevents them from buying a manual used car as their first vehicle.
The Driver and Vehicle Standards Agency (DVSA) told Carwow that 5.2% of candidates took their test in an automatic in financial year 2010/11, a proportion that had more than trebled by 2021/22, when 15.78% of driving tests were conducted in automatic cars.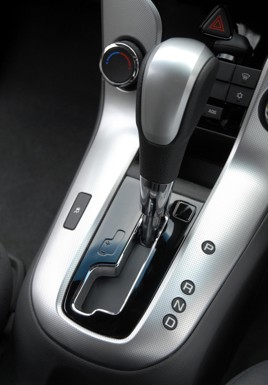 Griffiths added: "The real death knell for manuals will sound when the proportion of candidates taking their driving test in an automatic car overtakes those doing so in a manual, as this will signal that knowing how to change gear manually is neither useful nor interesting to most of the population.
"Given current projections, that time will come in a little over a decade."
Carwow founder and CEO James Hind recently appeared in an episode of the AM News Show where he explained how the online automotive marketplace remains a lead generator rather than an e-commerce platform.
Why are manual gearboxes dying out?
Carwow said the demise of the manual gearbox can be attributed to several factors.
First, it is linked the increasing popularity of electric cars and hybrid cars, which are not available with manual gearboxes and modern safety systems are often easier to integrate into cars with automatic gearboxes.
Automatic vs manual sales (Source: SMMT)
| | | |
| --- | --- | --- |
| Year | Automatic | Manual |
| 2021 | 62.4% | 37.7% |
| 2020 | 56.2% | 43.9% |
| 2019 | 49.1% | 50.9% |
| 2018 | 43.2% | 56.9% |
| 2017 | 40.0% | 60.0% |
| …2011 | 24% | 76% |
Automatic vs manual driving tests (Source: DVSA)
| | |
| --- | --- |
| Financial year | Auto driving tests |
| 2021/22 | 15.78% |
| 2020/21 | 13.81% |
| 2019/20 | 12.66% |
| 2018/19 | 11.12% |
| 2017/18… | 9.53% |
| 2010/11 | 5.2% |
*Audit of cars available on manufacturers' online configurators conducted in September 2022; vehicle derivatives (e.g. estates) were assessed, but not counted as individual models