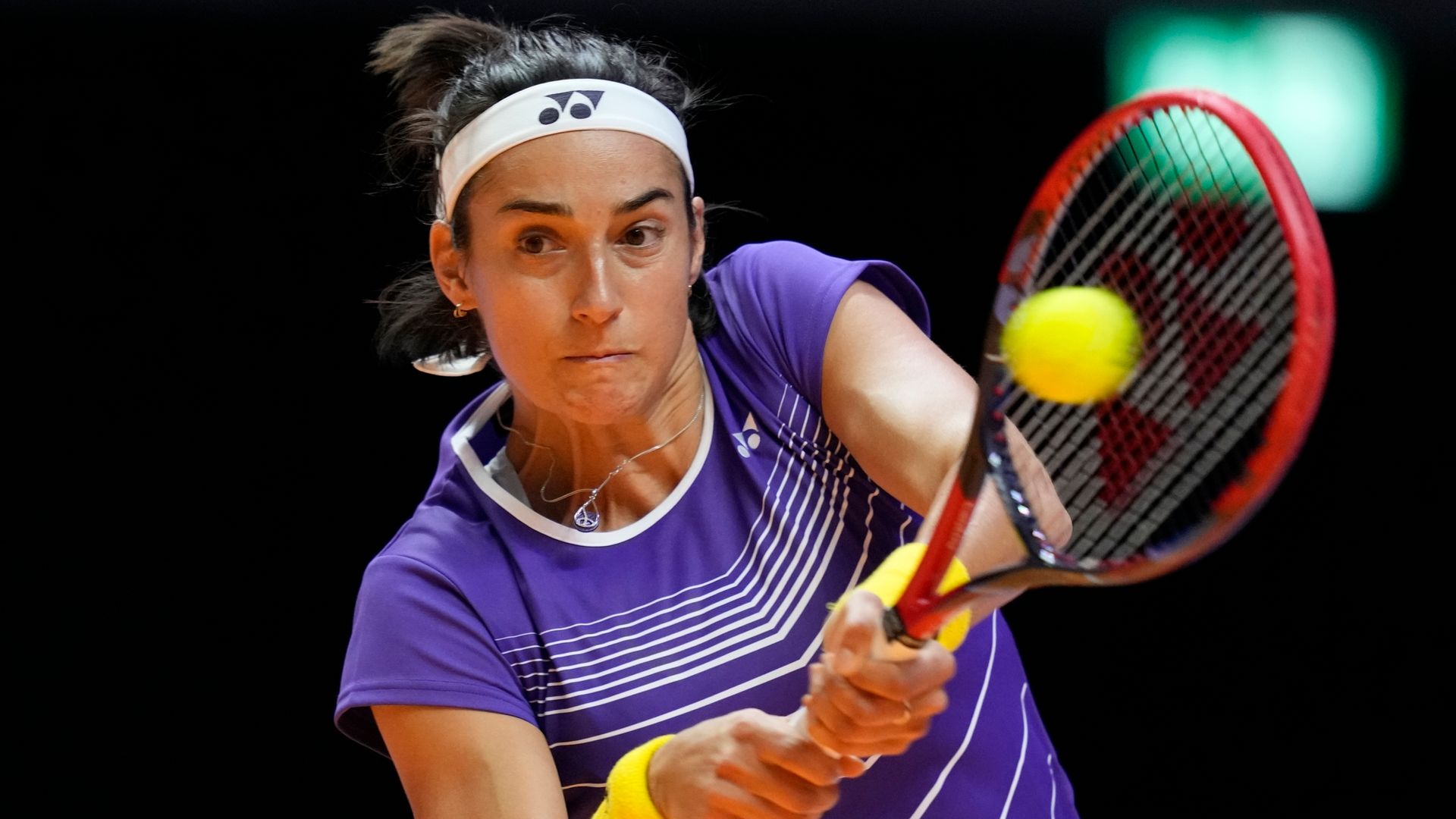 Caroline Garcia has opened up about her battle with bulimia, which was triggered by losses and pain from a foot injury.
In an interview with French newspaper L'Equipe, the 29-year-old opened up about a difficult period in her career after inconsistent form and injuries.
She took a break from tennis in March 2022 to nurse her foot injury and the pause paid dividends as the Frenchwoman won titles at the WTA Finals, Cincinnati, Bad Homburg and Warsaw to go with her semi-final appearance at the US Open in the second half of the season.
Before that successful spell which took her back to world number four in the rankings, Garcia said "there have been many tears, many sleepless nights".
Garcia, who first reached the number four spot in September 2018, said she took refuge in food to compensate for the unease felt by the pain of the injury and loss of form.
"You feel so empty, so sad, that you need to fill yourself up. It was the distress of not being able to do what I wanted to do on the court, not winning and suffering physically," she said.
"Eating soothed me for a few minutes. We all know it doesn't last but…it was an escape. It's uncontrollable."
Garcia said being alone in hotel rooms during the tour added to the challenges, but speaking with friends and family helped her improve her relationship with food.
"Since I've been enjoying everything around tennis a little more and taking more time for myself, it happens less. And when it does happen, I accept it more and feel much less guilty about it," she said.
"Allowing myself small pleasures on a more regular basis prevents me from having that craving for something too often. At one point, I didn't allow myself much. It became too much.
"Now, if I have a craving for pizza for two days, I'll just have my pizza and stop obsessing about it. I had a hard time accepting the fact that it wasn't going to transform my body. I allow myself a little dessert every now and then instead of just thinking about it all week and eventually breaking down completely."
Garcia became the second player from France to win the season-ending WTA Finals in November after Amelie Mauresmo in 2005.
She is expected to compete at the Australian Open, which starts on January 16, and ahead of the season curtain raiser, Garcia said she is aiming for a Grand Slam title in 2023.
Speaking with the WTA in December, she said: "Being healthy first, but winning a Slam is probably one of my goals and dreams since I was a little girl, and with the last couple of results, with the WTA Finals, with the semi-final at the US Open, made it obviously more concrete and something I can reach, something I can achieve."
Anyone feeling struggling with eating disorders can call the Samaritans for help on 116 123 or email [email protected] in the UK. In the US, call the Samaritans branch in your area or 1 (800) 273-TALK. For more information and support for eating disorders, contact Beat on [email protected]