Jason Roy says his priority remains playing cricket for England after giving up his incremental contract with the ECB to play in the USA-based Major League Cricket (MLC).
Roy has reportedly been offered in the region of £300,000 for the first two seasons of MLC, with the debut campaign to be held in July.
The 32-year-old's incremental contract was due to expire in October and the ECB confirmed an agreement had been reached for the batter to end his deal early to play in the MLC. Roy will remain available for England selection.
"I am not and never will 'walk away from England'," Roy said in a statement on social media.
"Representing my country continues to be my proudest moment as a professional cricketer. I hope to play for England for many more years, that remains my priority.
"I've had clear and supportive conversations with the ECB about participating in Major League Cricket. The ECB were happy with me to play in the competition as long as they didn't have to pay me for the remainder of the contractual year.
"As a single format player with no central contract I wanted to take the opportunity to play this competition as there are currently no scheduling conflicts with England. It benefits me as an England player to play as much competitive cricket as possible.
"Just to be very clear, my priority is England cricket, especially with a World Cup soon upon us. It is for me, and for any player, the greatest honour to receive a cap to play for their country."
Watch the best moments from England opener Roy's brilliant 79-ball century against South Africa in Bloemfontein in January

Roy scored his 11th and 12th ODI centuries this winter, hitting 113 in South Africa in January and then 132 in Bangladesh in March.
England will be defending their 50-over World Cup crown in India in October and November.
The ECB said: "England Men's white-ball batter Jason Roy has informed the England & Wales Cricket Board (ECB) that he wishes to take up an agreement with Major League Cricket in the USA later this summer.
"The ECB have agreed for him to play in the competition on the proviso that he gives up the remainder of his ECB incremental contract, which both parties have agreed to.
"The ECB wish to clarify that this decision will not affect Jason's selection for England teams going forward. We have absolute confidence and faith that Jason is committed to England cricket."
Roy is set to return to England to play in The Hundred for Oval Invincibles in August.
Roy's Surrey team-mate Reece Topley, also on an England incremental deal, is reportedly being targeted by MLC as well.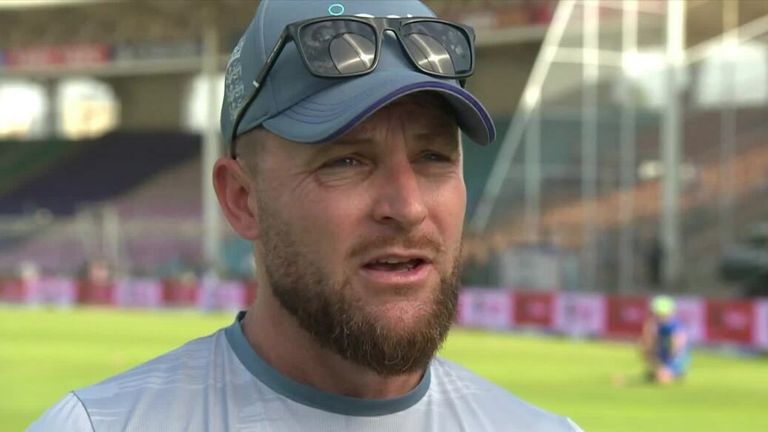 When news emerged of IPL franchise Mumbai Indians potentially offering Jofra Archer a year-round deal to control his playing schedule, England Test coach Brendon McCullum told SENZ Radio in New Zealand: "The last few years, there's been a shifting of the sand somewhat around international cricket.
"We'd be completely naive to think that players would turn down huge amounts of money on long-term contracts for a lot less work in these T20 leagues because they should be playing international cricket.
"Those days are fast approaching to be over. It's definitely a shifting landscape and you've just got to be fluid.
"You've got work with these players, work with these leagues and try and allow ideally players to have their cake and eat it because you want your best players playing."