Kia UK president and chief executive Paul Philpott has insisted that the Korean carmaker's ambitions will not stop after it met its long-held 100,000 registrations target in 2022.
Speaking to AM after the Korean brand achieved its 2022 registrations target with volumes up 10.3% to 100,191 units year-on-year, Philpott told AM that he expected the consolidation of an refreshed range and the addition of a new zero-emissions EV9 flagship to propel it to further volume growth of 5% in 2023.
And the man who is approaching the end of his 15th year with Kia said that he was as passionate as ever to propel the brand to new heights in an interview which saw him once again dismiss agency model or online car retail but reveal plans for a new Kia Flex EV subscription platform.
"100,000 registrations was a landmark but we won't be stopping there," Philpott told AM.
"I'm confident about the prospects of Kia around the world and there's a lot more to come from us."
Philpott said consistent leadership and stable franchised relationships had been central to Kia's "progressive and sustainable" growth in the UK, along with a raft of exciting model launches.
Last year brought the first full year of sales for the zero-emissions EV6 and the launch of new Sportage SUV and the Niro alternative fuel vehicle (AFV) range to Kia showrooms.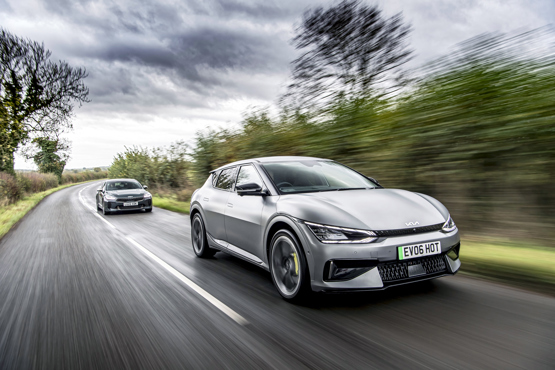 In total, 42% of all Kia's 2022 registrations were either hybrid, plug-in hybrid (PHEV) or fully-electric as the brand reached a record market share of 6.2% in a market down 2% by volume overall.
Dealer investments
Retailers embarking on a new corporate identity (CI) update achieved an average return on sales of 2.4% and are set to benefit from greater throughput and higher margin sales in the coming years, Philpott said.
"I don't consider that 6.2% market share is now the norm for us, but our retailers are going to benefit from a greater throughput and the benefit of selling more expensive cars in the years to come," Philpott told AM.
Globally, Kia will introduce 14 EV models by 2027 as part of its 'Plan S' strategy. Nine of these models will make their way to the UK market.
While Philpott said that there were some changes in franchise representation due to the CI investments currently being made in the network, he said Kia would not be following other OEMs into a reduction of their network's scale.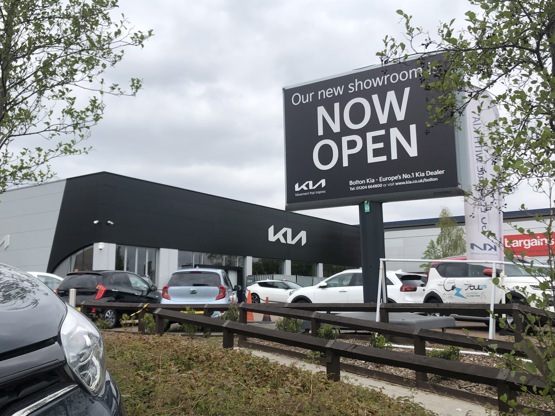 But he added: "In the past I may have suggested that we could one day reach 200 points, but I don't see that happening now.
"We have around 190 franchise points and that level will remain, with those dealers benefiting from increased throughput."
To date, 16 Kia dealerships have implimented the brand's new CI, with half expected to be compliant by the end of 2023 and the remainder completing the switch by the end of next year, Philpott said.
Still 'great value'
Since Kia's arrival in the UK in July 1991, the brand has sold almost 1.4 million cars in Britain.
Philpott said: "The brand has come such a long way since 2007 when it grew from 30,000 registrations with the help of the scrappage scheme.
"It's not long ago that people questioned if we could sell a Sportage at £40,000 and now the EV6 GT is £62,000 and the new EV9 will be around that level.
"Despite the shift, our products still represent great value, there is a huge range of price points and drivetrain options for all customers and our residuals are strong. A Niro will lose just 16% of its value in the first year."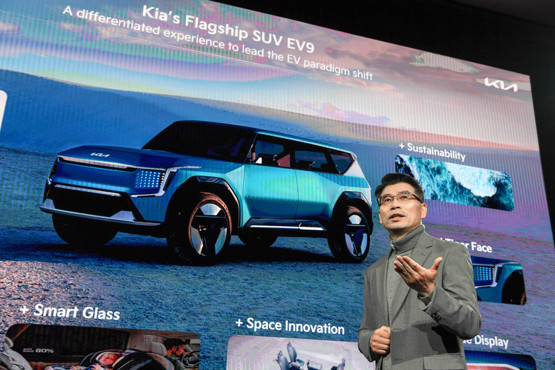 Philpott once again stated that Kia saw no value in making the shift to an agency model retail agreement for its franchisees and dismissed the notion of a direct-to-consumer online retail channel as "unwelcome competition for our franchised partners".
A new flexible EV subscription offering, called Kia Flex, will be introduced through retailers this year, however.
Philpott said that the 2023 priority for franchisees would be to continue to improve their EV expertise.
"With the growth in EV sales car buyers want good, sound advice and I want our retailers to be the first port of call," he said.
"We have all drivetrain types in our range, and we want to be able to tell people if it's the right time for them to swap their petrol Ceed hatchback for a Niro EV and be sure they are making the right choice for them.
"There is a future for ICE cars, though, and we will continue to cater for that as well."