Stellantis UK managing director Paul Willcox has insisted that there will be no more cuts to the carmaker's UK retail network, despite revealing a 'theoretical' 40-partner plan for the longer term.
Willcox, who is addressing 2,300 retailers from franchisee partner businesses at a dealer conference at the Birmingham NEC this week, insists that there is no plan to trim dealer partner numbers further following a process which will reduce the count from 219 investors to 177 by this June.
But, in an interview this morning (January 24) updating AM on the OEM's network restructure and its transition to an agency model distribution strategy, he said that that consolidation and business transition would help deliver a much smaller group of partner businesses.
"Each of the 177 has a future with the business," he said. "There is no plan to cut the number of investors.
"However, the theoretical plan is to have 40 partners. Starting with a clean sheet of paper that is where we would head, and we will reduce our count over time."
Willcox added: "We are not looking to purge or clean down the network. As and well retailers decide to change the business themselves we want to divest that down in to common Stellantis partners."
Today's briefing revealed Stellatntis' ambitions to reduce complexity and boost dealer throughput as part of a bid to grow the average Stellantis retailer's return on sales from between 0.1% and 0.8% to 1.5%, Willcox said, and "build stronger, lasting relationships and long-term viability for our partners and ourselves".
Agency plan 'in good shape'
Willcox's briefing to press this morning followed a similar meeting in October in which he revealed Stellantis UK's plan to adopt a contiguous market area-style network plan and streamline its franchised dealer relationships, with the loss of 138 of its 918 franchised sales points.
A month later it delayed its move to a direct-to-consumer agency model six months to January 2024 last November.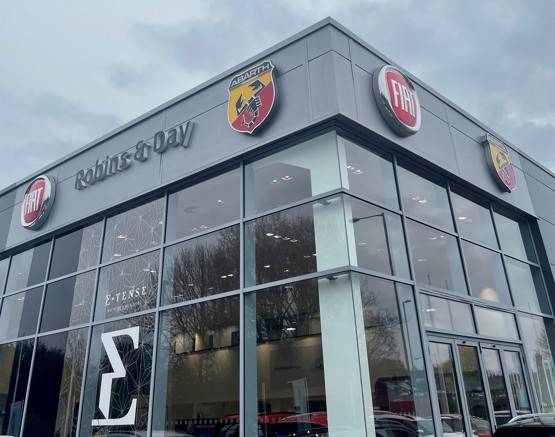 Stellantis UK network development director Lee Titchner said today that he felt the switch to an agency model was "in good shape". He said: "The contracts have been built from a European perspective. What the delay has given us is the opportunity to have more dialogue with our retailers."
Today's briefing revealed reduced complexity for retailers, electrification and light commercial vehicle (LCV) sales were key focus areas for Stellantis UK as it makes its transition into a become an agency model retail operation featuring multi-brand dealerships across the UK.
LCV restructure
Despite reassurances about the scale of the network as a whole, Willcox suggested LCV retail was one area that could see a further reduction in outlets.
A specialist LCV team is being established to leverage the "huge opportunity" to drive growth from its current 28% market share, he said, adding: "The reason we are under-performing (in LCV), if I'm brutally honest, is that we don't have the right commercial plan.
Willcox said a new LCV retail model may mean "less retail points" but would also usher-in "much more focus" from itself and its retailers.
Stellantis' LCV product lines went 100% electric in 2022 and Willcox said that investment in Ellesmere Port as its European base for production would benefit the UK market, with local production potentially bringing cost benefits.
He also revealed hopes that the OEM's Luton plant could undergo a similar transformation.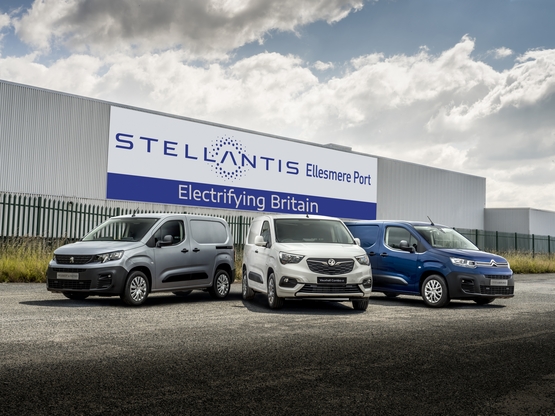 The Vauxhall e-Vivaro is currently the UK's best-selling zero-emissions LCV.
In aftersales, Willcox indicated that there was a need to build capacity as a shortage of technicians was causing the brand to haemorrhage customers.
Stellantis has invested heavily in a new parts distribution operation in Luton that would provide an "industry-leading" service to its dealerships.
Growth target
Willcox suggested that a potential 33% increase in dealership throughput by 2025 would boost customer volumes in the years to come.
This would be partially generated by the brand's ambitious electrification plans, which are attracting €30 billion in investment in Stellantis by the end of 2025, generating 50 "new model actions" across its eight brands in that period.
Its investment in five battery-producing gigafactories will boost production, he said.
In recent times Stellantis has suffered logistics headaches as well as production issues, however, and invited its retailers to collect customers cars directly from the docks themselves in a bid to boost deliveries in Q4.
Commenting on the problem, Willcox said: "Through Q4 we had issues around logistics. We transformed all our logistics flows at the end of November and this was a big disturbance.
"That situation is improving. Flows out of our compounds are double in January what they were in December."