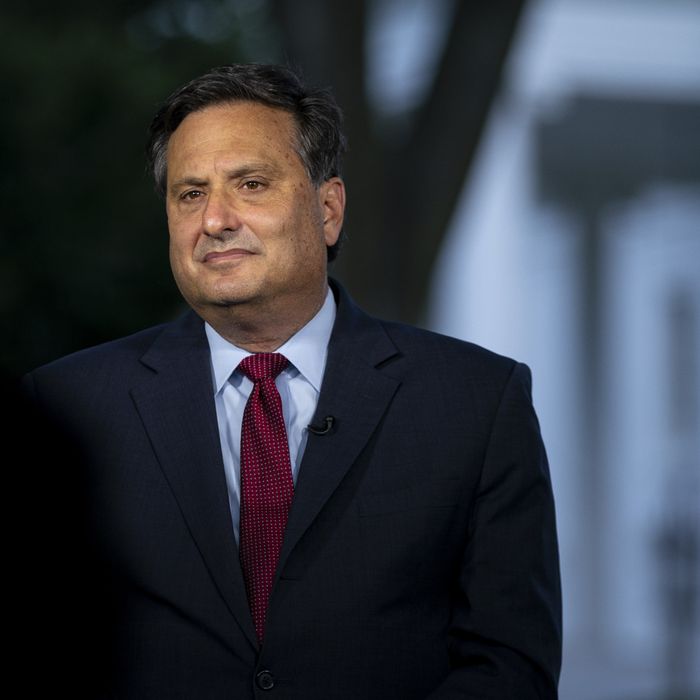 Soon departing White House Chief Of Staff Ron Klain.
Photo: Al Drago/Bloomberg via Getty Images
White House chief of staff Ron Klain is expected to step down in the coming weeks, according to senior Biden administration officials who spoke with the New York Times. A search for Klain's successor is reportedly already underway and it's not yet clear if that decision has already been made, per the Times.
Klain's departure will mark the first and likely most significant change among Joe Biden's senior staff since the president took office just over two years ago. The Times adds that "Mr. Klain takes pride that he has lasted longer than any other Democratic president's first chief of staff in more than half a century." The Biden White House has also seen none of the tumultuous turnover that Donald Trump's cabinet underwent by the midpoint of his presidency — including the ouster of two chiefs of staff.
Klain, 61, is seen as a critical force behind the Biden administration's legislative victories and several other major initiatives, including its pandemic response. The longtime Biden aide has also been, by far, the White House's most prolific (and conspicuous) Twitter user.
The replacement candidates reportedly under consideration include Labor secretary Marty Walsh, former Delaware governor Jack Markell, former White House COVID-response coordinator Jeffrey Zients, White House domestic-policy adviser Susan Rice, Biden counselor Steven Ricchetti, and senior Biden adviser Anita Dunn — who has apparently already waved off the potential role.